While there isn't much of a casino scene around the towns and villages of Essex, with bingo being the local gambler's game of choice, over in the capital it's a much bigger spectacle. The casinos of London are famous the world over for that refined, luxurious feel, in contrast to the gaudy lights and spectacle of our friends across the pond.
Everyone knows the slots and poker of Vegas, but what exactly does a London casino-goer prefer to play compared to the Americans?
The Most Popular Game
It's safe to say that most casinos in London, especially the high-end ones, go for the Monte Carlo route over Vegas, and generally feature more of the games seen as more refined, in particular roulette and baccarat. Ian Fleming fans will know that both games are strongly associated with James Bond so it's perhaps no surprise.
Source: Unsplash
The roulette used is normally the European, single-zero variety, and it's common to have multiple tables spinning at once. In terms of baccarat, Bond was seen playing the Chemin de Fer variety in particular, although you would be most likely to find the Punto Banco version in casinos in the UK as it is generally seen as more straightforward and easier to pick up for players.
Can You Still Find Other Casino Games?
You would be hard-pressed to find any casino across the U.S. or Europe that didn't offer both poker and blackjack, given that they remain the most popular games locally. Despite Bond's best image of refinement, there are probably more standard blackjack tables in brick-and-mortar UK casinos than baccarat. Similarly, the US-invented Texas Hold 'em is a common sight across London, which is curious as it just highlights that no British variant of the game has ever really stuck in the same way.
Beyond that, slots remain the most popular casino pass time for British players in general, with machines appearing in huge numbers in official casinos as well as frequently in bars and restaurants. These aren't the old-fashioned fruit machines either, with fully-rendered video slots being the standard nowadays.
What's the Most Popular Kind of Gambling in the UK?
Slots do technically make up the majority of gambling activity in the UK, putting the lottery and scratchcards aside, although in reality the slots taking the largest chunk of this are not played in land-based casinos, but instead with online casinos.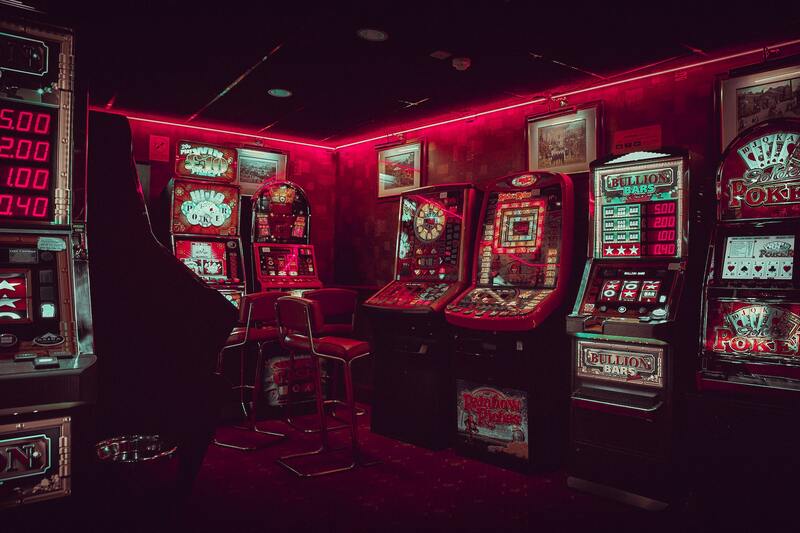 Source: Unsplash
These casinos run alongside their brick-and-mortar cousins, except operate entirely remotely, even if they are UK-based such as homegrown names like MrQ. This kind of casino is quickly becoming the type of casino UK players head to first.
With that said, the experience of playing in a London casino they can walk into is very much the preferred option for a lot of players, and London casinos are booming, especially on the baccarat and roulette tables. It seems there is something about the idea of being Bond for an evening that still has the biggest appeal.